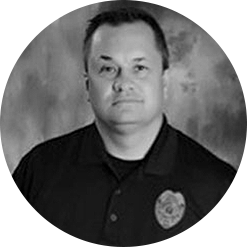 The Laurel County Correctional Center is located in London, Kentucky: the heart of southeastern Kentucky. We house approximately 800 County, State, or Federally incarcerated inmates.

Jailer Jamie Mosley took office in January 2011 with a mindset that he represents 3 different groups of individuals: the inmates and their families, the tax payers, and the staff of the correctional center. Since his tenure, Jailer Mosley has "set the bar" as a leading correctional agency in the state of Kentucky and to represent each of these groups.

Our mission at the Laurel County Correctional Center is to set the standard as the model correctional agency in the Commonwealth of Kentucky, utilizing proactive programs, interpersonal communications with modern methods of custody, care and control. As members of this agency we will maintain a professional environment that encourages positive behavior in order to deliver responsible individuals back into our communities. We will remain committed to our purpose of protecting the community by securely housing inmates placed in our custody by the courts and make every effort to positively impact their lives. Each member of this agency will strive to become elite and display a relentless commitment to excellence in our field... Corrections.
Administrative Information
---
Office Hours:
Mon-Fri, 8am-10pm
Call us any time • 24/7
---
---